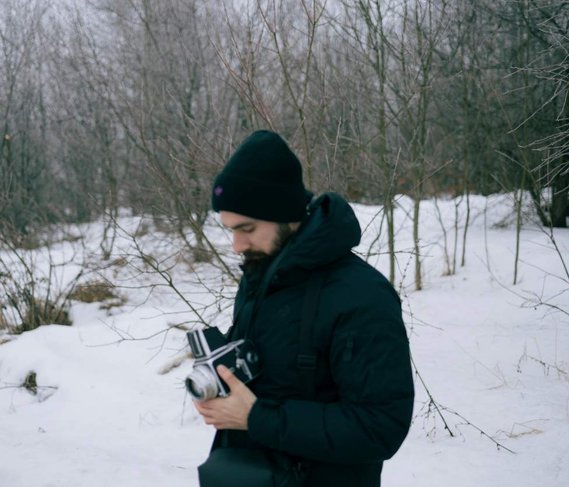 Vladimir Zivojinovic (b.1993) is a documentary photographer based in Belgrade, Serbia. He started his career as a volunteer in 2015. in the daily newspaper.
Vladimir joined Inland photo collective in 2022.

Focused on the news, social and humanitarian issues in Balkans.
For four years, he worked for Ringier Axel Springer, and his work is published in domestic media such as daily newspaper Blic, weekly magazine NIN, and online publication Vice.
- From January 2018 he works for Agence France-Press as a stringer, and his work has been picked up by foreign outlets such as French magazine Paris Match, Liberation, Vice UK, BBC, The Telegraph UK, La Repubblica, Independent UK, BILD, The Economist, The New York Times.


- From March 2019 he works with BBC News on Serbian as a stringer
- From July 2020 he works with Getty Images as a stringer
- From March 2021 he works with UNICEF Srbija

He has also worked with clients Oxfam International, Open Society Foundation, Le Monde, ESPN, British GQ, UNDP, European Commission, UNHCR, The Guardian, Der Spiegel, Liberation, NBC news.

Workshop/Education
2019. After the image photobook workshop Sarejevo | VII Agency

2019. Workshop Sofia, Bulgaria l NOOR Agency
2020. VII Interactive. Workshop: The Digital Age: Adapting to Online Publishing | VII Agency
Awards

2023. Croatia, Slovenia, Serbia, Montenegro, Kosovo, Bosnia & Herzegovina Regional Awards Shortlist at the Sony World Photography Awards 2023.
2022. First prize in Portrait category, Serbia Press Photo

2022. VID Grant Mentorship Prize | Winner

2022. 2nd prize in Life category | Sarajevo Photography Festival

2022. 1st prize of National Award at the Sony World Photography Awards 2021.

2021. Grand Prix Winner on Serbia Press Photo

2021. 1st place of Serbia National Award at the Sony World Photography Awards 2021.
2020. Winner and First prize in category "SPORT REPORTAGE" on SERBIA PRESS PHOTO
2020. The Independent photographer 'People Photography' competition | Finalist
2019. First prize on 16th regional competition for the best photojournalism photography organized by the Beta News Agency, Belgrade, Serbia
2019. KOLGA TBILISI PHOTO FESTIVAL | Finalist
2018. Winner in the "Cultural Heritage" category and winner of special Festival recognition on BALKAN PHOTO FESTIVAL, Sarajevo, Bosnia and Herzegovina
2018. Nominee Joop Swart Masterclass | World Press Photo Academy
2018. Black and White Photography awards Finalist | LensCulture Awards

2018. Winner and First prize in category "Everyday Life" on SERBIA PRESS PHOTO
2017. Third place on BETA'S PHOTOGRAPH OF THE YEAR , Belgrade, Serbia
2016. Second place on INTERNATIONAL REPORTAGE AND MEDIA FESTIVAL, Apatin